Meet the Staff
The SAILSetc Team

Lili, David, Lorna, Graham, Philip and Emma. May 2016.
Administration
Lorna Bantock – director & administrator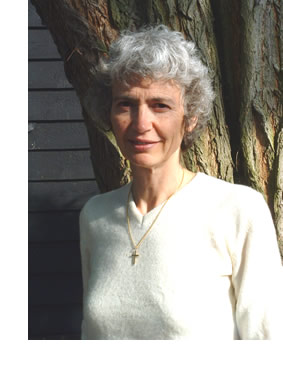 Lorna was ordained as a minister in the United Reformed Church in 2003. Although her ministry is part time it is a demanding one and she is not always in the office. She tries to be here daily from 08h30 to – 09h00 and from 16h45 to 18h00 so please call then if you need to speak to her.
Lorna is a Southampton graduate in French & Spanish and worked as a teacher before moving on to banking until 1986 when she joined SAILSetc full time.
Radio sailing is definitely not Lorna's cup of tea. Her ministerial role keeps her more than fully occupied but she does find time for some badminton and netball in order to keep trim.
Lilian Bayona Pacheco – administrator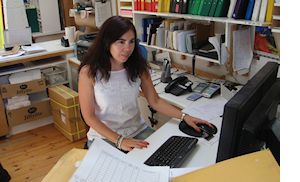 Lili joined us in 2012 to assist Lorna with the bookkeeping, accounts, wages and VAT side of the business. However she is also learning to deal with the processing of orders and dispatches. Originally from Colombia she is fluent in Spanish. Radio yachting was been a new territory for her but she is more familiar with it now.
David Marshall – administrator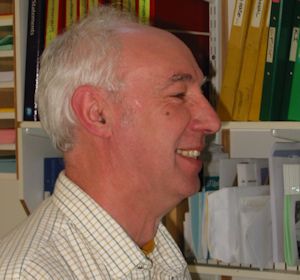 David joined us in September 2010 and takes care of the office on a day to day basis. His tasks range from taking orders, invoicing, picking and packing, to assembly of fittings. He comes from a mechanical background and has a keen interest in all forms of transport. He is now more familiar with sailing/yachting vocabulary and the SAILSetc products. Help him to help you by quoting the SAILSetc part numbers when ordering goods please.
Mail Order
The office and mail order areas merge into one. As in most small businesses, the hub is the phone, fax and computer. When you visit, phone, shop on line, send a fax or e-mail us, this is where your contact is dealt with. This department is located in the upper floor extension over the access drive to the barn workshops.
The day to day running of the office is handled by David, Lili and assisted by Emma Frankish. These will usually be the people taking orders, invoicing and picking and packing orders. We have a lot of work to deal with here especially during the winter and spring months so we appreciate getting orders in the form of neat lists sent by e mail or on line. But we also understand that you may need to discuss your requirements with somebody here. Normally Lorna, David, Lili or Emma will be able to answer your questions and deal with your order. If it is a question of a more technical nature they may refer it to Graham. And from time to time telephone orders will also be taken by Graham.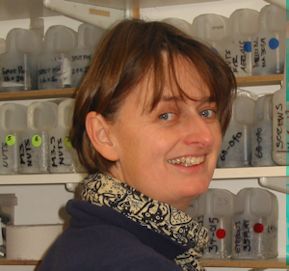 Finished and packeted fittings, plans and rigging are stored here ready for collecting together prior to packing for the post. The assembly of fittings, normally by David, Lili and Emma, also takes place in this work area.
Immediately adjacent to the mail order department, but on the upper floor of the original barn workshop, is the sail making area.
Graham Bantock - director, designer & sail maker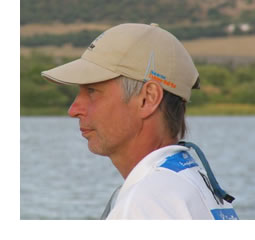 All sail making and design work is done by Graham and these tasks make up the larger part of his work. He actually spends a good deal of time on other tasks too such as putting rigs together, preparing orders of mast materials, quality control, packing, dealing with technical enquiries and generally keeping an eye on the business.
Graham is a graduate of Southampton University's naval architecture course and worked with Lloyd's Register of Shipping for three years before launching SAILSetc on a full time basis in 1978.
Actively involved in the competition side of radio sailing at all levels. Having enjoyed a period disengaged from all administrative roles in the sport his interest in furthering higher standards of administration in all aspects of the sport led him back to a role serving on the IRSA Executive Committee as the person responsible for technical matters until 2018. Currently serving the MYA as its Technical Officer.
Sail Loft
This section of the business runs in an area circa 4 metres x 4 metres - not much bigger than when it started in a spare bedroom in 1978! Storage of cloth is incorporated into the sail making bench which has a heat resistant top for cutting materials using one of a variety of hot knives. Under the bench are stored dozens of sets of templates for sail panels.
The hand driven sewing machine is built into another bench and a third bench, under which Mylar film and card tubes for packaging are stored, is where the sails are rolled up prior to packing.
Although a good proportion of sails produced are for the IOM class, Graham enjoys the steady demand for sails for the other major classes and special projects like the sails for an autonomous yacht shown below..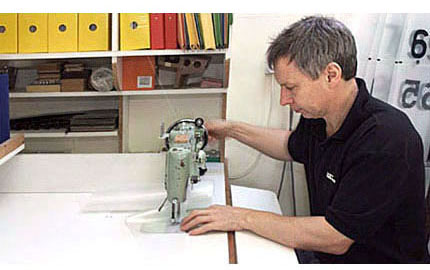 Design
Next door to the sail making area is an area used for design work and maintenance of this website.
We use Maxsurf for 3D surface design, Hydromax for stability calculation, WinDesign for VPP analysis, SolidWorks for 3D CAD, and a host of in-house spreadsheet based software, as well as traditional paper, pencil and calculator. Not so much space is needed for the design work as for well-ordered storage of records, plans, calculations, and other data.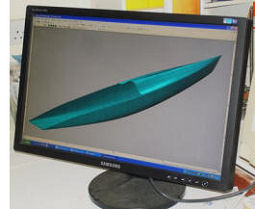 Moulding Shop
Boat building at SAILSetc has stopped
From the beginning of 2015 SAILSetc is no longer building boats. This decision has been made with much regret as we have been involved directly with building top quality boats since 1989 during which time we have employed, for the most part, two members of staff for the process. We are grateful for the many messages of support and good wishes we have received from customers who have enjoyed owning and racing our boats, some over many decades. Of course we have enjoyed being able to offer our boats to sailors across all levels of performance and seeing them get improved results.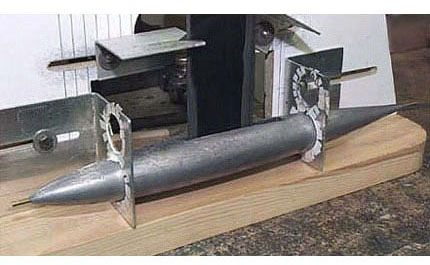 Hulls, kits and boats formerly available from SAILSetc are now available from BOATSetc.
If you are a boat builder and would like to have information concerning our pre-preg hulls in the 65 Class, Marblehead, Ten Rater, 6 Metre and A Classes please get in touch.
Metal Working Shop
The bulk of our metal extrusions and carbon pultrusions and all ballast castings are stored here. This is where mast and boom tubes are cut off to length and bundled ready for packing upstairs in the Mail Order area.
We have a Myford ML7 lathe to help with the prototyping of fittings and short production runs of those fittings which are made in-house. This is where our alloy and brass fittings are tumbled to remove burrs and to polish the surface prior to anodising or nickel plating. Stainless steel items can require up to four weeks of such treatment to ensure they do not abrade lines. Any hull plug making is done here too. In fact this is where all the messy jobs get done.
Sunk into the floor is a tank big enough to serve as a measurement tank for A Class, 6 Metre and Ten Rater boats and to do the other final trimming tests we need to carry out from time to time.
We have a dry measuring frame suitable for A Class and 6 Metre Class yachts. Apart from use for our own customers' yachts the measuring facility here may also be hired.