Sails
Sails for Other Classes
The SAILSetc website has dedicated pages for ordering sails in the following classes:
IOM
Marblehead
Ten Rater
6 Metre
A Class
Please go to the relevant class section for these - you are currently in the Other Classes section.
In this section you can find product pages for sails dedicated to the following classes:
36R
US 36/600
US 1M
US EC12
Mini40
US 1/12th ACC
For sails for other classes including the following:
US J Class
US Wheeler
please use the custom sail order form to specify the sails you want and we will contact you with a price.
Mainsail Luff Finish
Various mainsail luff finishes are possible but not all are permitted by the class rules.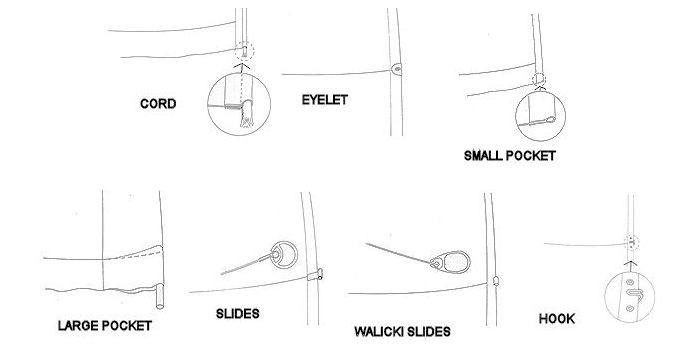 Sails for small classes?
Regrettably we do not offer sails for Micromagic, Footy, RG65 and other similar small classes but we can offer suitable materials from which you can make your own. Sail Making Materials.
Other Classes Sails - view photos